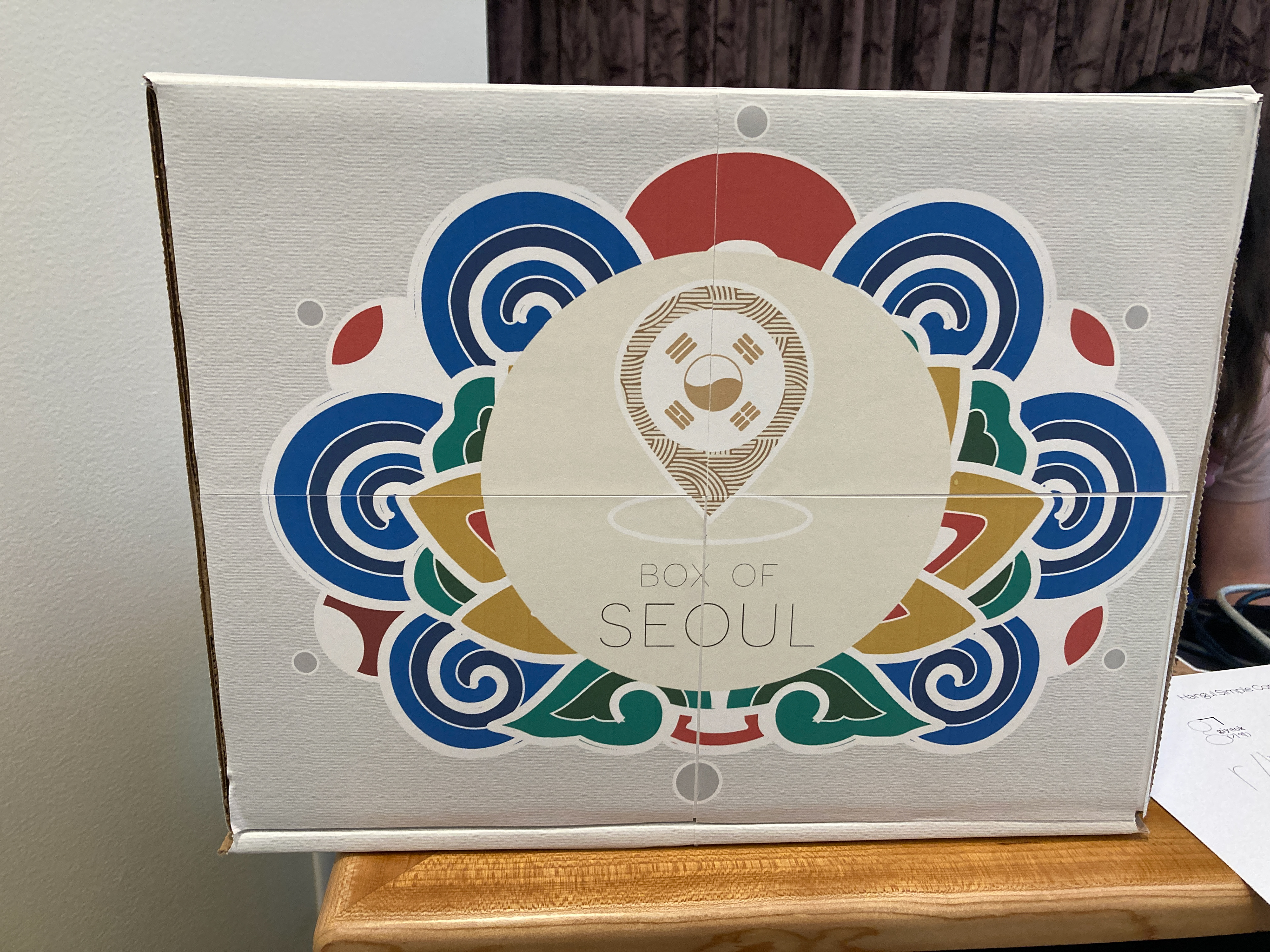 The end goal for this project became making a culture box for the average American consumer who might not know as much about Korean culture.
Inspiration
When beginning this project, I tinkered with the idea of K-Pop album packaging. The packaging comes with the album disc, a case, a photobook, a signed photocards and a bunch of extras such as stickers and postcards. Originally, I had planned to create my own version of this. After my peers pointed out the difficulty of communicating music and producing it, I transformed my packaging idea into a culture box.
I drew inspiration from the Korean traditional style of painting called "dancheong". 
Dancheong is a decorative style of coloring applied to wooden buildings and artifacts found in Korea. This method and style started with application to murals in the Goguryeo Kingdom era. The coloring and styling has been present for centuries starting in architecture, painting, sculpture, and now evolving into crafts, tattoos and other forms of self expression.
Dancheong revolves around five major colors, and four distinct designs.
Periods of time between seasons
I created a set of four boxes, with each one revolving around a specific color and type of dancheong.
First Draft (Fronts and Backs)