Digital Illustration l Adobe Illustrator, Adobe Photoshop, Procreate l Portfolio
The project was to produce a poster that displayed our personality and design style. Over my four years in college I have been expressing my identity through my art. My Korean heritage has always inspired me. I have also have been inspired by many adults in my life who were graffiti artists at one point.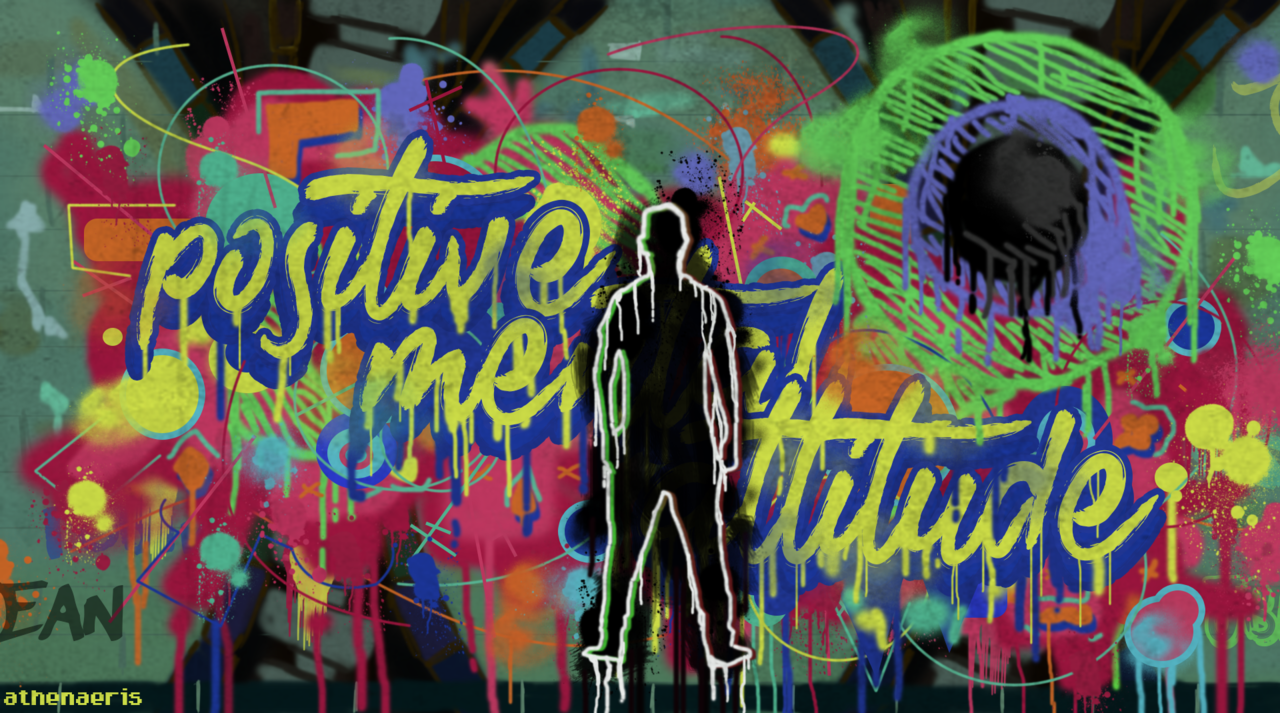 When considering my personal style, I looked back at images that inspire me, such as the artwork from "Spiderman into the Spiderverse". I also took a look a past project where I compared United States graffiti to South Korean graffiti, another assignment where I looked back on my heritage.
In my free time, I like playing with fonts and typeface, as well as drawing inspiration from music. Both of these designs I created after feeling the vibe of a song.
After deciding on a graffiti style, I decide to also incorporate my South Korean background. I chose a quote from a Korean song that I find empowering, "Blessed-Cursed" by Enhypen. For the lion, I drew inspiration from traditional Korean illustration. Instead of using the muted color scheme, I went for neons to better fit the graffiti style.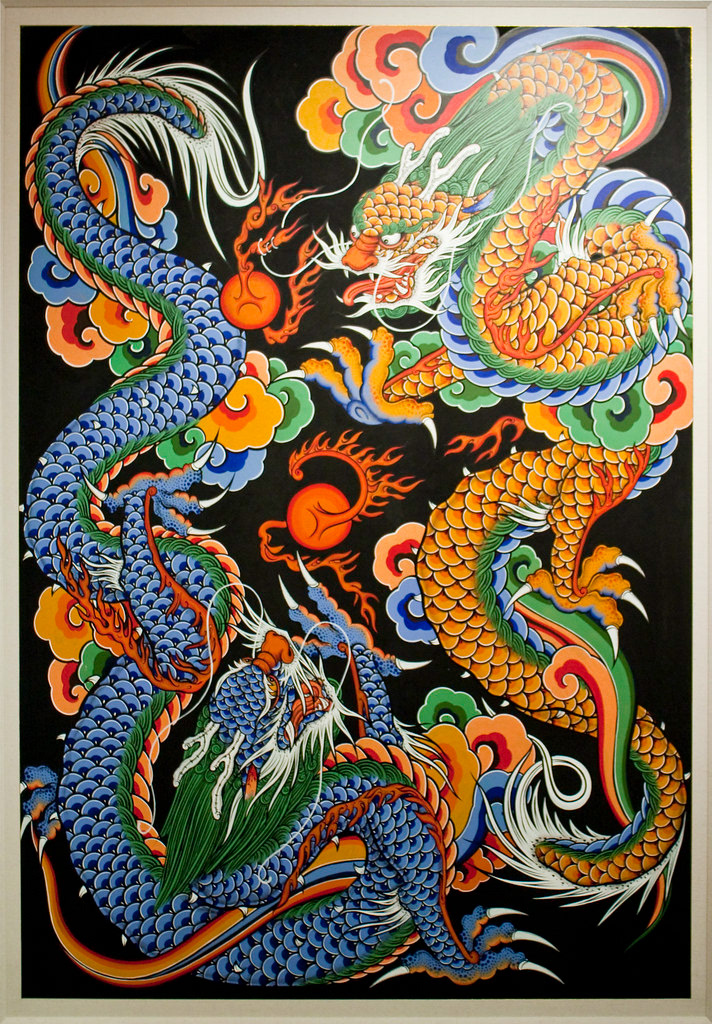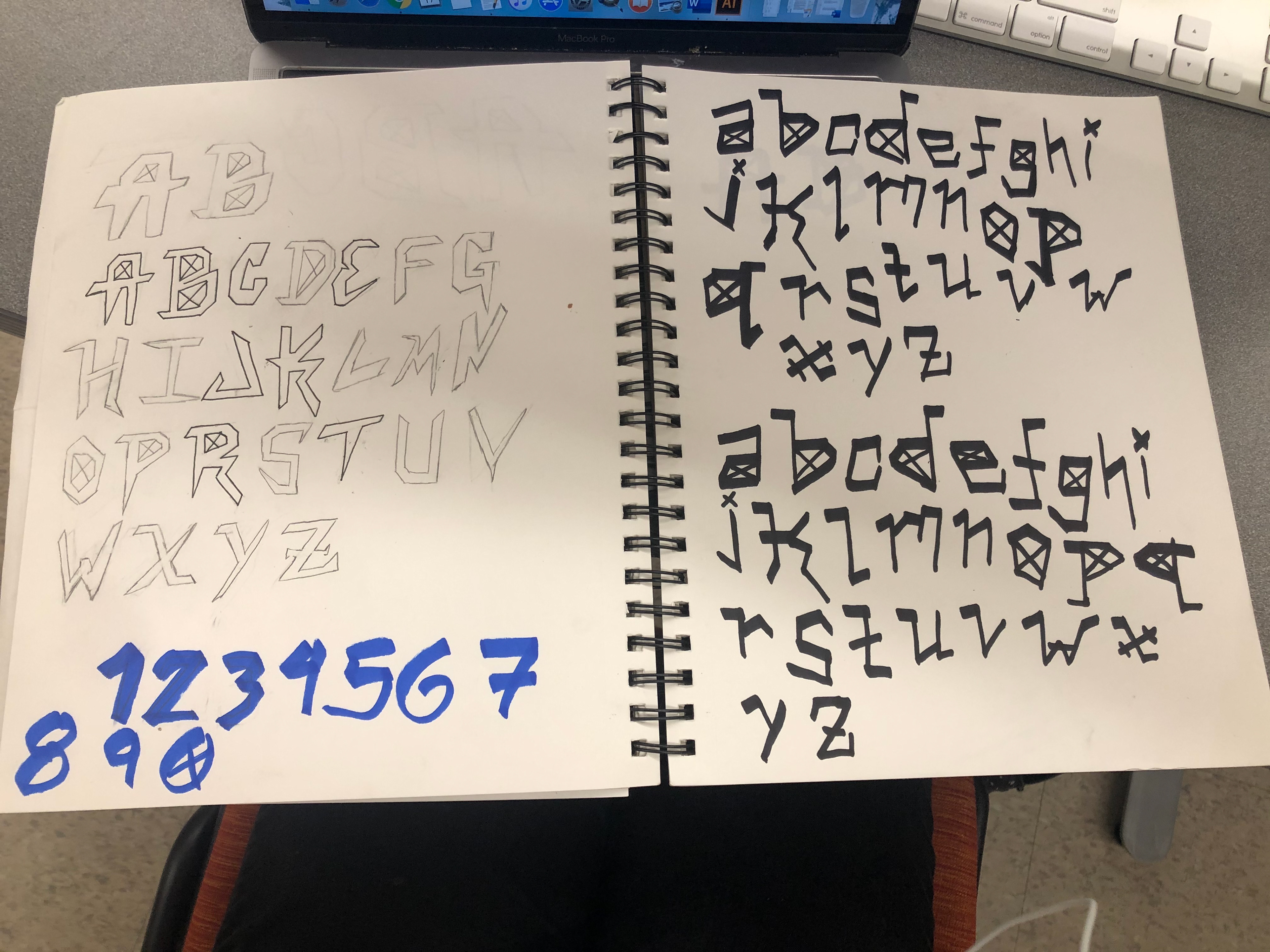 To continue the theme of self-creation, I used the typeface I created based on a graffiti version of my handwriting. Originally, I sketched out the capital letters in a blocky format, and went in with a large sharpie to get the shape of the lowercase letters. I made sure to have the letters break the baseline much like how the typical graffiti font appears.
After creating the lion head in Illustrator, I exported the image to Procreate. There, I added an outline layer using the light pen to make the figure stand out against the rest of the neon lights.
The background I created draws inspiration for a traditional style of Korean decoration known as "dancheong". I spent my self-authorship project studying this type of art and wanted to incorporate it into my piece. The pattern I created on the left fits into a type of dancheong called "bidan munui", which incorporates a simple repeating pattern through the whole composition.
Once I combined all the elements together to my liking, I brought my design into a poster mockup to show what it would look like in its completed and printed state.